The 
Sam!ly®
 Stainless Steel Vacuum Insulated Bottle contains a detachable microwave, steamer, dishwasher and sterilizer safe glass inner. Its vacuum insulation keeps beverage hot or cold for hours. The removable glass inner is made of 100% Borosilicate glass with excellent resistance against extreme pHs and corrosion. Prefects for all kind of beverages.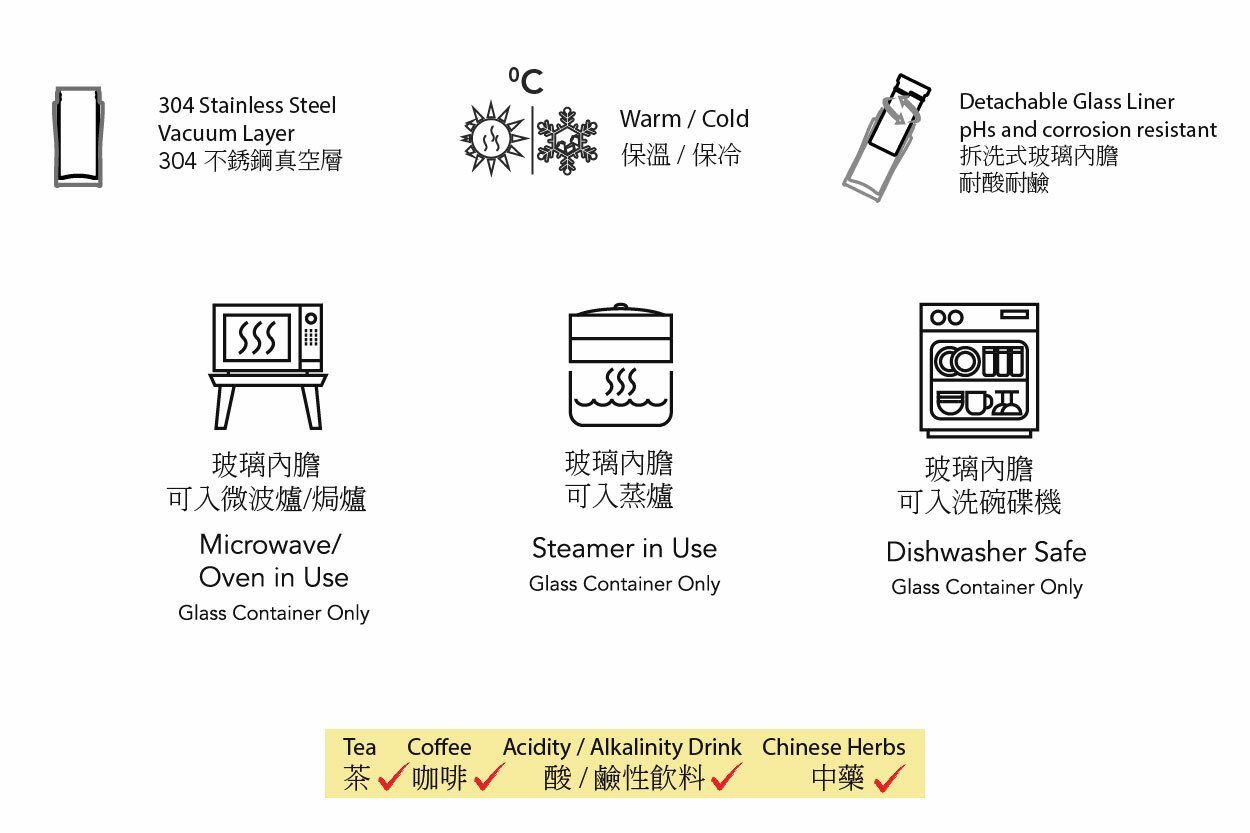 No. of Components:

304 Stainless Steel Vacuum Flask x 1, Glass Inner x 1, Lid Set x 1

Product Specification:

Product Dimension (Assembled): Approx 160(H) x 65 (OD)mm
Product Weight (Assembled) Approx. 326g
Volume per container (Assembled) : Approx.200ml

*The mentioned volume, weight and product size is just for reference, all measured data exists dimensional tolerances.

Borosilicate Glass

• Food safety material
• Thin and Light weight
• More resistant to thermal shock
• Stability in temperature difference -20oC~ +220oC
• Safe to use in Steamer, Microwave , and Oven immedately from freezer

Warning

• No direct heat, No hard / sharp objects
• Please read the user guide in the packing before use
* Color of the product image will be slightly different due to differences in shooting and screen settings, please refer to the color of the actual product shipped.